Our Services
Lake Hills Veterinary Clinic is proud to provide a wide range of services for your pets.
Quality Canine & Feline Medicine & Surgery
Here at Lake Hills Veterinary Clinic, we believe in providing your furry companion with the highest quality of care for all medicinal needs & surgical procedures. Whether urgent or elective, rest assured your pet is in safe hands.
Personalized Care
We tailor our services to your pet, whether big or small, old or young. Our team of expert veterinarians provides personalized care to ensure your pets are happy & healthy.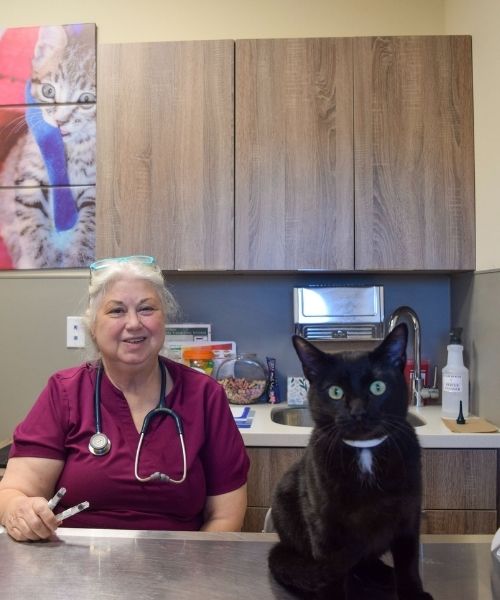 Wellness Exams, Vaccinations & Weight Management
Your pets deserve to be happy & healthy. We provide vaccinations and routine wellness exams along with weight management sessions to keep your pets in their prime.
Holistic Services
Along with our current offerings of medicinal services, we also provide alternate holistic care ranging from acupuncture therapy, Bemer therapy, and herbal supplements.
Surgeries
We take great steps in ensuring the safest possible surgical procedures for your pets. Our medical team uses high-quality anesthesia & technology to monitor your pet's heartbeat, blood pressure, oxygen level, fluid therapy, and his or her post-operative comfort and clinical care through recovery.
Dentistry
A healthy smile leads to a happy body and your pet is no exception! From routine checkups to elective dental surgery, we provide the safest anesthesia & technology to guarantee quality comfort for your pets.
In House Lab - Same Day Results
Bring your furry companion in for testing through our in-house lab and we'll guarantee same-day results! Our state-of-the-art testing equipment quickly & accurately tests your pet's health for speedy results.
Ultrasound
Ultrasonography is a completely non-invasive, painless way to diagnose and evaluate many common diseases. The probe sends out painless ultrasound waves that bounce off of structures (for example, organs) in your pet's body and return to a sensor inside the ultrasound machine. The ultrasound equipment collects these reflected "echoes" and uses them to generate images that are viewable on a screen. Ultrasound waves can generate excellent images of abdominal organs, including the liver, spleen, gallbladder, and kidneys. It is also useful for assessing fetal health and monitoring pregnancy in breeding animals, and it can help us diagnose and stage (determine the severity of) some forms of cancer.
Digital Radiography
Our digital X-Ray equipment allows us to identify what is going on with your pet in minutes! LHVC's radiography can be used to evaluate almost any organ in the body, including the bones, heart, lungs, intestines, liver, and bladder, to name a few.
Senior Wellness Testing & Blood Profiles
As our pets age, they tend to need more delicate care. From nutritional needs to exercise habits, their daily routines can change year by year. Our routine wellness visits give insight to your pets wellbeing as time goes on to ensure their health is kept regular.
Microchips
Each year, 10 million pets go missing. Make sure your companion isn't one of them by making a microchipping appointment with us today. Our procedure ensures minimal pain and discomfort.
Boarding
Whether big or small, our in-house boarding facilities are designed your pet with in-class comfort & care.
Prescription Diet Foods
We carry Hill's, Purina OM & DM, and Royal Canin prescription diets for your pet's needs. Each diet is specially formulated for your pet's individual dietary needs or issues. Do not hesitate to give us a call to discuss the ideal diet for your pet.
Full Pharmacy - Same Day Refills
Our in-house pharmacy is fully staffed to provide your pet with all necessary medicine & prescription needs. Need a refill that day? We've got you covered.
Heartworm Preventatives
Heartworm disease is a serious and potentially fatal disease in pets which is why we take preventative measures with great care. Caused by foot-long worms (heartworms), they can lead to severe lung disease, heart failure and cause damage to other organs in the body.
View our current product recommendations with instant rebates!
Diabetes Management
Our pets can be susceptible to diabetes if their diet is left unchecked. We provide consultation to monitor your pet's current diet and recommend adjustments based on their current health.
End-of-Life Care
Families deserve to say goodbye with the utmost respect and privacy. Our end-of-life process ensures you have a proper ceremony & sendoff for your furry loved ones, including private cremation services.
Grooming
When you trust our veterinary clinic with grooming services, you can always expect your pet to receive quality, compassionate care. Whether your pet is just here for a quick bath, nail trim, anal gland expression, or more extensive treatment, such as a medicated bath, de-matting, ear cleaning, or a sanitary clip, our veterinary team will always treat your pet as one of their own.
For more information about this service, please call us.
Echocardiogram
An echocardiogram (or echo) is an ultrasound of the heart. This procedure is one of the least invasive and best ways to take a much closer look at the structures of the heart and to watch how the heart functions in real-time. The most common reason we schedule an echo is if your pet has a heart murmur.